The Numbers Collection By James Anderson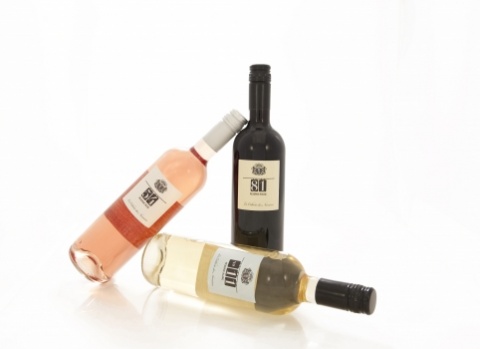 Get 3 bottles of each of James Anderson's red and white wines in our pre-mixed case:
3 x No. 11 James Anderson's Reserve Blanc
3 x No. 81 James Anderson's Reserve Rouge
BACKGROUND
James Anderson recently became England's joint-highest Test wicket-taker with the 383rd dismissal of his career in his 100th match. The 32-year-old seamer went on to beat Sir Ian Botham's tally. But he's not just been spending his time on the field.
Embarking on a passion project, Jimmy has been working on bringing out a wine collection. Recollecting his family holidays to the South of France, James' palate took him to the Languedoc region where he blended 3 wines in conjunction with the Robert Vic family vineyard in Beziers. The numbers relate to memorable moments from his cricket career to date, with the long term plan to add to these wines as his career progresses.
Number 11 is the Reserve Blanc, referring to the position he's played most at for England. A blend of Vermentino, Sauvignon Blanc, Chardonnay and Viognier, it's aromatic with white stone fruit flavours.
81, the Reserve Rouge, refers to his score for England against India in 2014, part of a world-record. The blend is made up of Grenache, Cinsault and Cabernet Sauvignon in a light, fresh and fruitful style with inviting red berry aromas.