Summer Mixed Case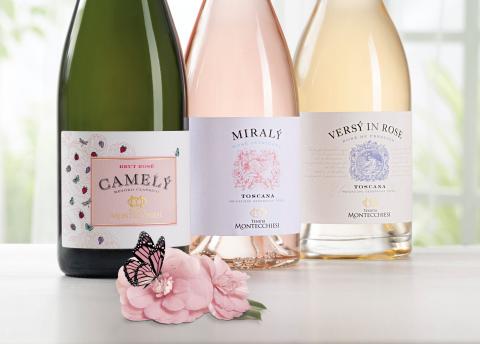 These six bottles of premium wines are perfect for sharing on a warm summer's evening. They are handpicked by our team of experts who have chosen a delicious selection of white, rose and red - best served chilled
Awatere Pinot Noir 2017
This New Zealand red is texturally silky and elegant on the palate with fine acidity. This medium-bodied wine shows intensity of flavours, typical of the variety, with balance, concentration and purity along with the vibrant fruit characters that Marlborough wines are known for.
Montecchiesi Miraly Rose 2018
Pale pink in appearance, as the forefront crisp berry, wild strawberry and redcurrant, then notes of citrus and pink grapefruit deliver freshness and lift, there is an earthy minerality that leads to a long finish, MIraly is an elegant yet intriguing rose from Tuscany in Italy.
Sartarelli Classico Verdicchio DOC Castelli Di Jesi 2018
Award winning white from the Sartarelli vineyards in Ancona, Italy.