Producer profiles Ilauri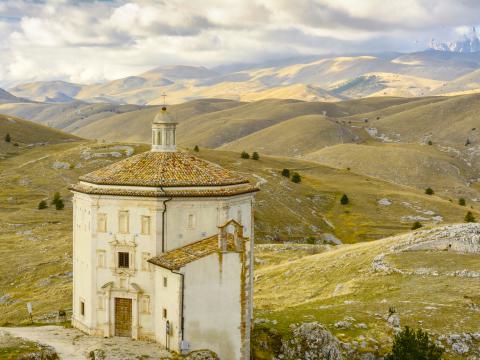 | | |
| --- | --- |
| List price: | £65.30 |
| Price: | £48.97 |
| You save: | £16.33 |
Introducing Rodrigo Redmont at Cantine Ilauri in the fabulous region of Abruzzo, we first bought the Bajo Montepulciano in 2013, and over the years it has become one of our most popular red wines, especially at Christmas, this wine really is Christmas in a glass, dark almost candied fruit notes with hints of clove and spice. 
I recall Rodrigo bringing the first vintage of Pecorino to our annual cellar tasting in 2015 to show to our restaurant clients,  it was so new it didn't even have a label, the Pecorino appeared on so many of our feedback forms as the best wine / surprise of the day, we shippied it as soon as it was dressed.  This really is a cracking wine for the Christmas table, great depth of fruit to match the instensity of your roasted Turkey and enough interest and complexity to cope with all the other flavours on the Christmas plate, seriously..... sausages, bacon, sprouts, cranberry sauce, stuffing and so much more... you need a special wine to stand proud against that line up !!! 
We're offering a 25% discount on a mixed case of wines from Ilauri to support this feature, this is a brilliant opportunity to find your favourite from this incredible region and family producer, it's not an easy task as they are all great - so just comes down to your personal taste ! 
Have fun exploring, homework has never been so much fun.